As a series of actions to bridge the recent 2021 OEGlobal Online conference with the upcoming May 2022 in-person Congress in Nantes, we invite open educators to enrich the UNESCO Recommendation on OER by using Hypothes.is web annotation to add information, examples, commentary to specific portions of the five action areas.
Join "Rosa the Annotator" (a descendent of Rosie the Riveter) in doing this in our Pressbook space using Hypothesis.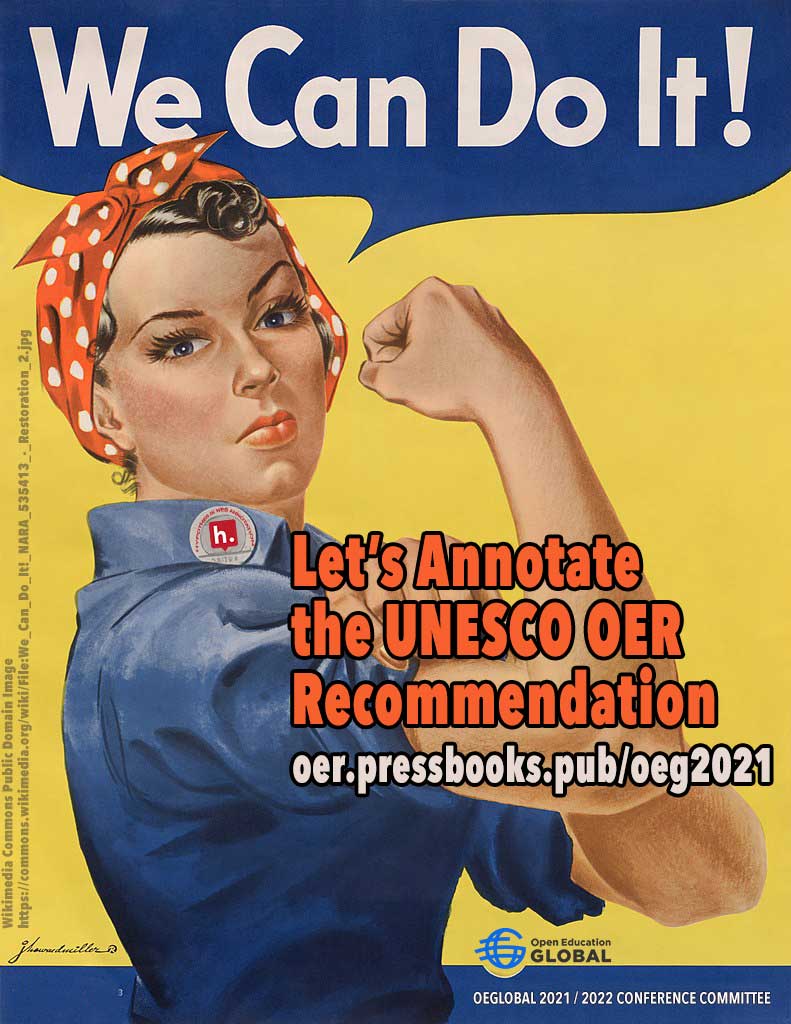 Remix of Wikimedia Commons Public Domain Image
As described in our announcement during the conference, annotation
Everything you need is provided in the OER Recommendation Pressbook but we also created a screencast guide showing multiple approaches to the process.
Look soon for more announcements as we roll out activities over the next few months, focusing on one action area at a time. But you can be like Rosa the Annotator who adds something every time she comes across a relevant detail in her research, her readings, and her social media browsing.
Join us anytime in annotating the OER Recommendation.