Explore hands on and share your own experiences or interests in web annotation, maybe one of the most versatile and opportunity ripe tools to apply in open pedagogy. Think of it as an open notes, a discussion layer atop the entire web. What can you do there?
Join us for a live webinar session 2021-07-27T19:00:00Z If you have not attended one of these before you can get access by registering online. But as we are providing all materials below you can just follow along later at your own pace, that's how we roll asynchronously.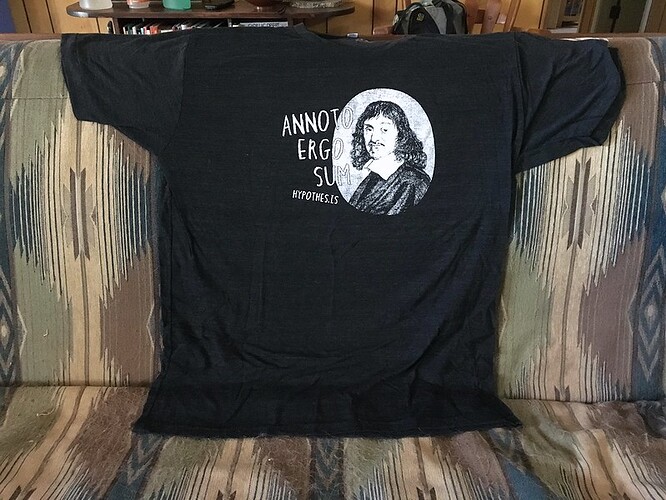 I Annotate Therefore I Am flickr photo by cogdogblog shared under a Creative Commons (BY) license
Web annotation combines one of the more traditional academic practices of highlighting and taking notes in the margin, but expands the potential by placing it in common, open spaces. It was a brief experimental feature in the first web browser (Mosaic) but has has come back as a web standard. With the open source platform Hypothesis (https://hypothes.is/), learners can add commentary, discussion, additional resources to any public content on the web. Hypothesis is fully open source requires no specific platform, so activities can be anchored in your LMS, a website, a document, a discussion space.
In this session, let's annotate some open pedagogy together and brainstorm activities you might develop for your own teaching. If you do not have an account already, create one at https://hypothes.is/signup Or come with other ideas, questions, approaches, for adding interactivity to your open practices.
What's your interest, experience in annotation? Let us know!