The conference spaces are lighting up with activity. All presenters have been emailed instructions on how to create their account here, find their session, and and additional resources, videos, links etc. If you are presenting at OE Global 2020 and have not been emailed, contact us via @help or by email to connect@oeglobal.org
Follow the OEG Connect onboarding process to learn how to customize your profile, change that default solid color/initial icon to something that better represents you.
As you communicate in this platform, refer to our tips for creating content:
as well as our general guide to using the platform.
To simplify navigation, we have put a common red bar menu at the top of every page in OEG Connect, with easy access to the conference lobby, the full program, and other handy links. Also, we have a new less than five minute guided tour of the conference areas and features.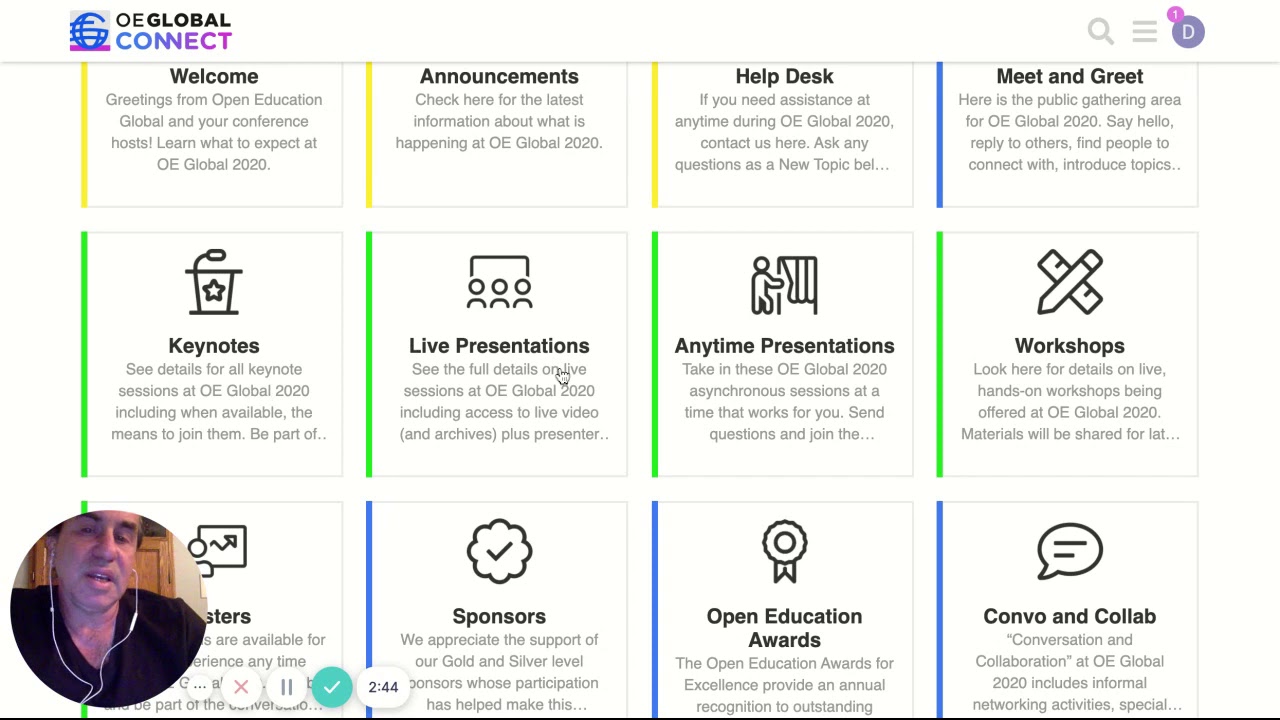 If you have any questions or issues, reply here, use the Help desk.
Explore the conference areas, post messages, and get ready for an exciting conference week.