We hope that you find this conference as more than an event, that it can be an ongoing living resource.
Similar to asking you to share a memorable conference session in a Remix Postcard format, we also hope you might reply here with a "playlist" of five sessions.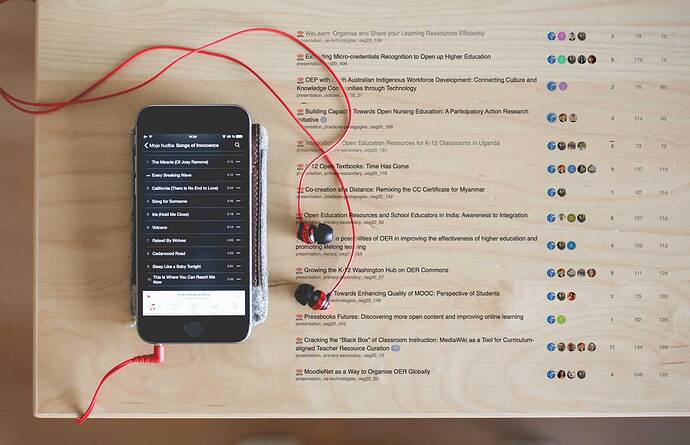 Pixy photo by Anna Fonda shared under CC0 remixed with screenshot of OE Global 2020 sessions
What might be in a five session playlist? It could be five you attended that you want to share. Maybe it is five sessions that you missed that you want to view later (archives). Or it could be five that you know would be of interest to others.
Share your Five Session Playlist as a reply to this. All that you need are the OEG Connect web addresses to a session (see our conference session explorer!) If you put a URL on a blank line here, it turns into a nice box.
You can then add any commentary below to explain why you might have added it.
For example, I might make a playlist of Missed Sessions To Return to. I want to know more about Blockchain, but missed this workshop by Alexander Mikroyannidis.
if I put the web address:
https://connect.oeglobal.org/t/decentralising-open-education-using-blockchain-technology/388

on a blank line I produce this:
What five sessions would you want to share as a playlist?
Reply and let us know. And for a bonus effect, try including a presenter's user name in the format @username or in my example @alexmikro (type @ and start typing a person's name) – they will get a notification!
What's on your OE Global 2020 Play/Replaylist/