What are your adventures, challenges, interests in open pedagogy you are pursuing in June-August, 2022? We invite anyone to share their goals, interest, questions, and progress here in OEG Connect. Adventure together! Learn more…
In 2021 the Community College Consortium of OER (CCCOER) organized activities with an overall theme of improving Open Pedagogy practices. The adventurous part was offering them as asynchronous so you can choose when to explore them. They are still rummaging around this area and you can learn more about what was attempted in 2021.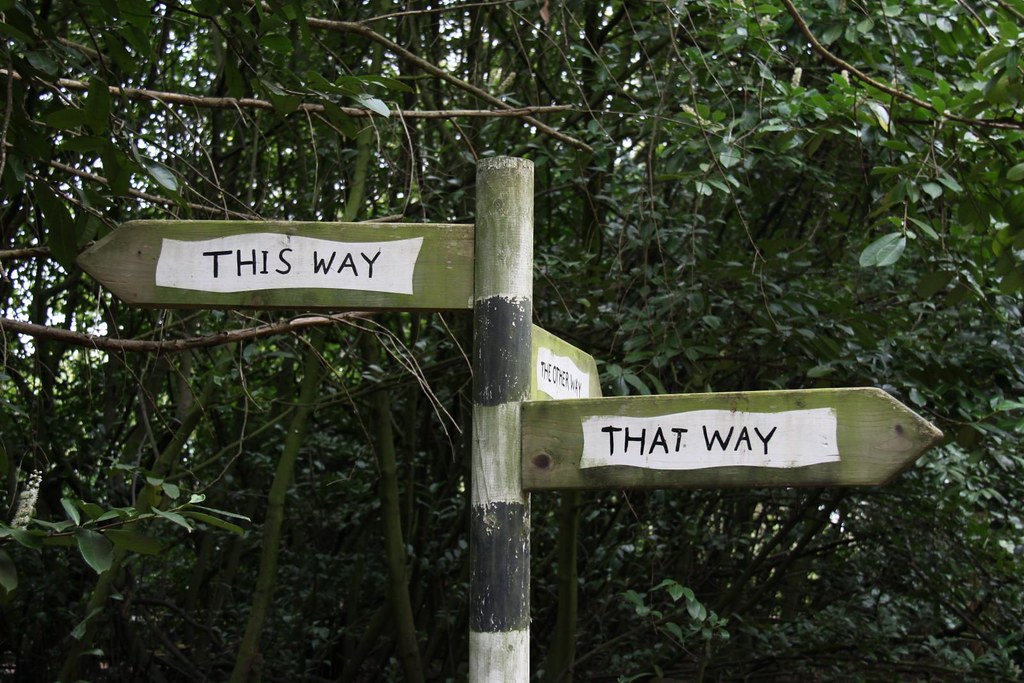 Dinosaur Adventure flickr photo by Dave Catchpole shared under a Creative Commons (BY) license
1-2-3 How Does It Work?
The adventure is in what you share and contribute here.

Explore. Everything starts in the main Open Pedagogy Summer Adventure area. Look around.

Share. From the entry area, start a New Topic and announce what you hope to explore. Return to reply with updates, questions, examples.

Reply. Visit other topics to ask questions, offer suggestions to fellow adventurers. Who knows, maybe you will change your path.
Summer 2022 Adventures
We will try to keep track and add the adventure paths as they emerge.
Summer 2021 Adventures
These were started in 2021 but remain open to exploration, the adventure never ends.
More Adventure Options
(reply below with suggestions to add here)
What Do I Need to Do to Participate?
You will need an account to log in to OEG Connect. Perhaps you made one previously to participate in a previous OE Global Online Conference. If not, you can create one right away the first time you click reply to any topic in this space.
After you click a reply or a new topic button just type in the box! This is all conversational. Reply to others, include links.
For more help in using this space, see the OEG Connect Guide. If you need help at any time, send a message to our help team or email us connect@oeglobal.org
How Do I Keep Up With All of This?
The Connect platform has a fairly sophisticated notification system, with activity indicators shown over your icon in the top right (when logged in) and via email if you are not active on the site. Typically you will receive notifications whenever someone replies to something you have written.
If you want to keep track of all activity here, visit the Open Pedagogy Summer Adventure area and click the notification (bell

icon), and change the notification setting from Normal to Watching
Or if you prefer to just get notified per topic, look for the same icon in the bottom left part of a post (below all replies) and make the same change.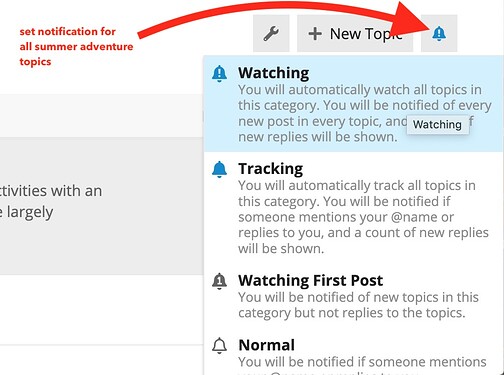 Learn more about actions and notifications in Connect.
Are you ready to join in the Summer Adventure? Let us know what kinds of adventures you are pursuing.