The big announcements are going out to social media and our other channels tomorrow, but we can let you know for sure that Open Education Week #OEWeek is open and ready for you.
Hello, and come in to OEG Connect! Please add your hellos as a reply below… please share where you are located, what you do in the world of open education, what you plan or hope to do during OEWeek, or even share a photo of your cat.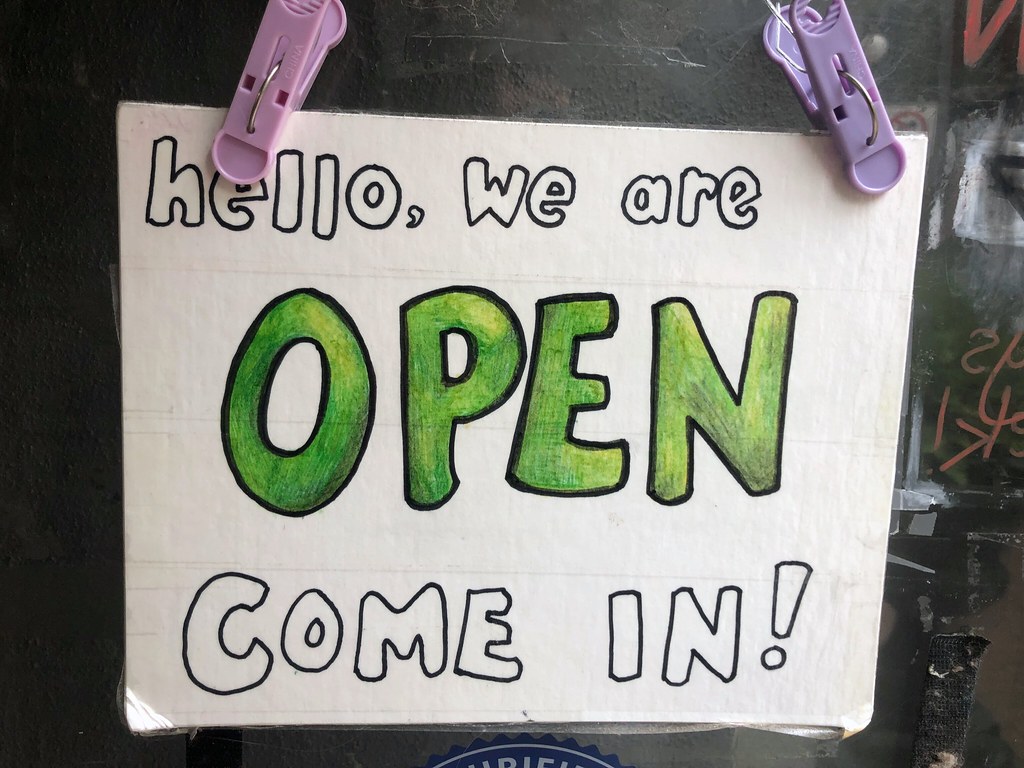 Open as in Hello flickr photo by cogdogblog shared into the public domain using Creative Commons Public Domain Dedication (CC0)
Hello!