We are here to say "hello: and to let you know that Open Education Week 2023 #OEWeek is open and ready for you.
Hello, we are OPEN- come in to OEG Connect! Please add your hellos as a reply below…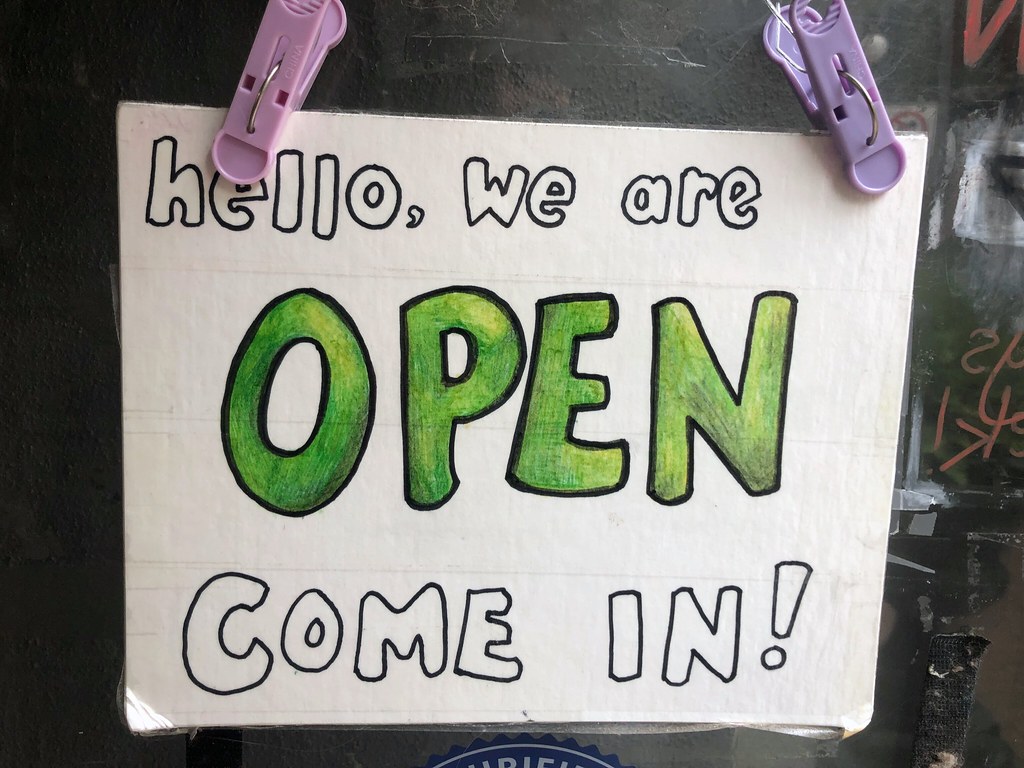 Open as in Hello flickr photo by cogdogblog shared into the public domain using Creative Commons Public Domain Dedication (CC0)
OEWeek in OEG Connect
We organized this area of OEG Connect into three areas, but it really does not matter where you join in. Reply, favorite, share, post new topics…
KNOW about OEWeek is where we will post information and updates, but also is the place for you to talk about anything relevant to this year's events or your interests.

DO OEWeek Activities Look here for calls to engage in fun and or connecting activities with other colleagues. But it is also open to anyone to use as a place to set up your own OEWeek activities.

SHARE OE Week If you participate in an event/activity or explore one of the assets, share here what you got out of the experience. Send a report of a sessions, or share photos.
If you have any questions about using OEG Connect just message @connect or email us connect@oeglobal,org
Hello!
Please share where you are located, what you do in the world of open education, what you plan or hope to do during OEWeek, or even share a photo of your cat.