As an activity during the conference we will provide a collection of digital postcards you can easily remix / customize as well as share everywhere. These have been created for us by the amazing @VisualThinkery and the Visual Thinkery Remix Machine.
OEG Postcard 1: A View of Your Local Streets
Share a view of your local area. Yes, we can find tourist imagery of most places in the world, but what does a local street look like (aside from Google Streetview)? Show us a view you know well.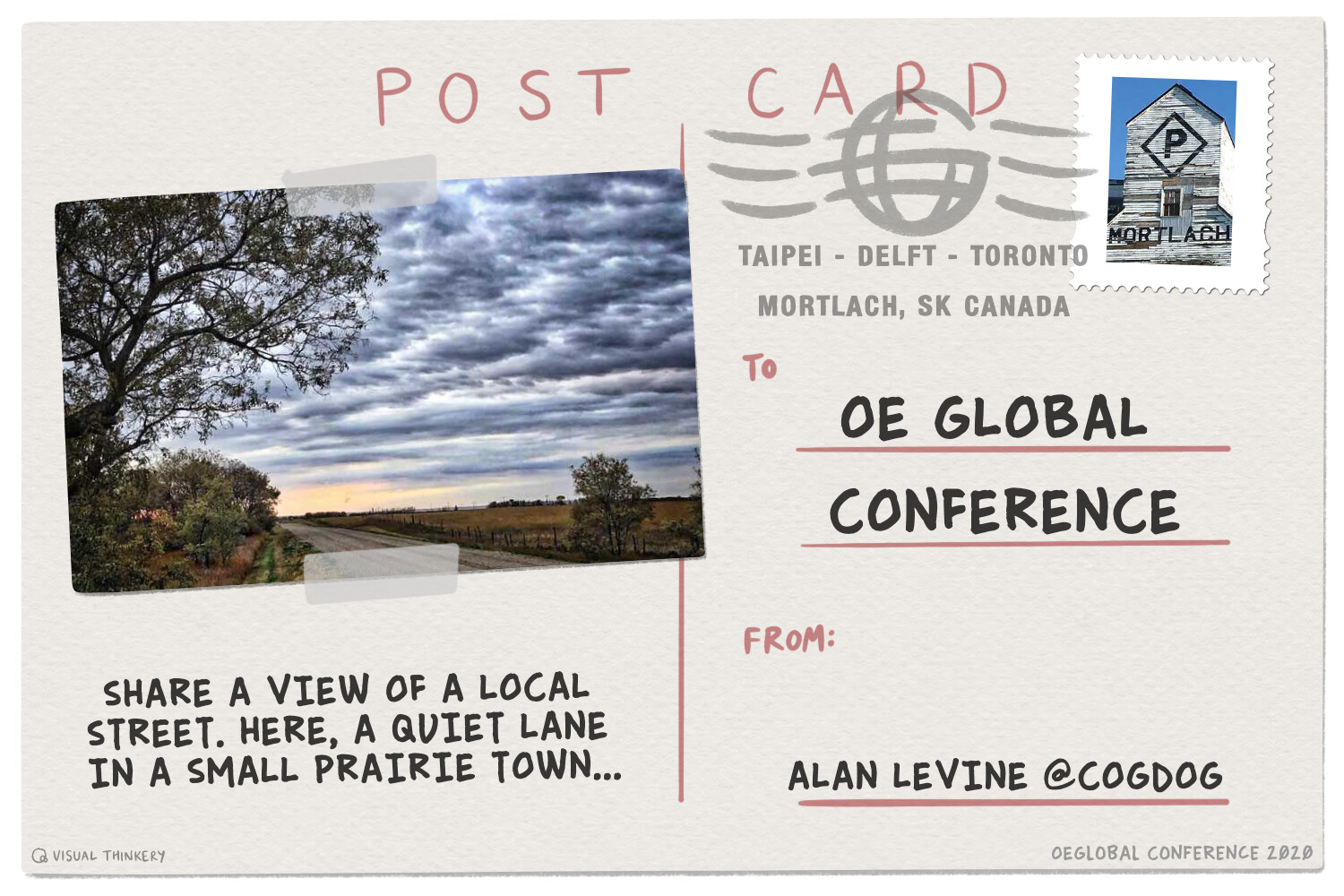 I live in a very small town and the local roads are not paved! But the skies are stunning.
Create your own postcards as a remix of mine- You can upload your own photograph to replace mine, as well as a different image for the stamp. Change the message, the location, the addressee, the sender and remix it as your own postcard.
When done you can Save and Share your postcard (publish to the remixer, send on twitter and/or download to post here as a reply).
Thanks again Bryan for bringing OE Global 2020 a remixer (learn more about this concept).
And look for a few more prompts next week.