At the opening Open Education Week 2021, we are recording a new episode for the OEG Voices podcast series that will also be cross posted to ALT's Totally Unscripted podcast.
OE Global is one of several organizations supporting open education and we are excited to record a conversation between Open Education Global Executive Director Paul Stacey and Association for Learning Technology (ALT) Chief Executive Maren Deepwell.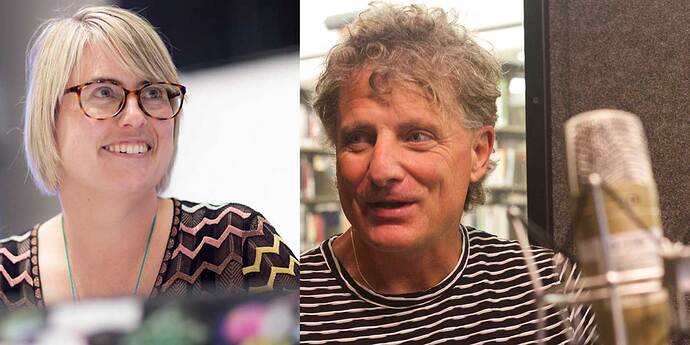 Dr Maren Deepwell flickr photo by bionicteaching shared under a Creative Commons (BY-SA) license combined with Paul Stacey flickr photo by cogdogblog shared under a Creative Commons (BY) license
What do OE Global and ALT have in common? What do they hope to see happen and come out of Open Education Week? How are they managing strategic planning in the middle of a pandemic? How are these organizations using open approaches to design sustainable online events? How can ALT and OE Global generate more collaboration between organizations in support of open education globally - not just around principles but in actions?
These might be topics, but this is an open conversation, as the title of a podcast series Maren has been part of, "totally unscripted". If there are specific questions you want addressed, please reply below.
This podcast is being recorded 2021-03-01T16:00:00Z and will be published here as soon as possible, so you can listen and respond.
We expect Maren and Paul to pose some ideas and questions to you.