Annotation, the act of adding additional information as a note attached to a specific part of a published work (or simply highlighting key passages), is a familiar practice. In its broadest definition, you annotate on a regular basis.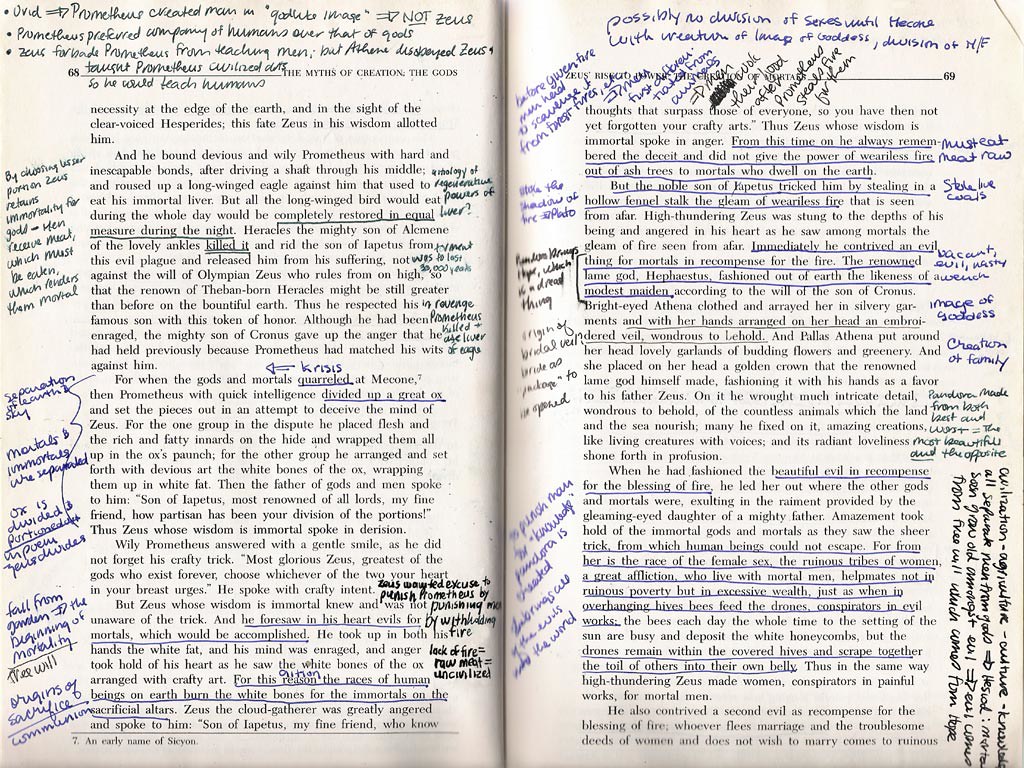 Marginalia flickr photo by Cat Sidh shared under a Creative Commons (BY-NC-ND) license
Web annotation not only provides a similar functionality, but expands its capabilities by having it take place in an open, common space. With the open source platform Hypothesis, anyone can add commentary, discussion, additional resources to any public content on the web.
While not itself an OER, the practice of web annotation is a form of open pedagogy, and is likely familiar to this audience. We have a plan to put web annotation to work to synthesize highlights and outcomes of the OE Global 2021 online conference that you will learn more about in a webinar on Friday.
If you have not experienced web annotation before or want to help others better understand it, this activity is being offered as a chance to experience it in action.
We leave the searching for you to find resources that explain Hypothes.is. Certainly we suggest starting with https://web.hypothes.is/ and see more specific information, ideas, and examples under Hypothesis for Education.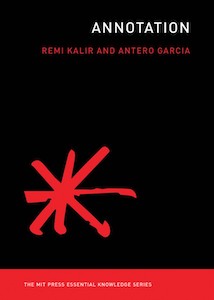 For a more comprehensive perspective on the educational potential of annotation, we highly recommend the book Annotation from MIT Press by Remi Kalir and Antero Garcia.
Enough Talk, Let's Annotate
If you do not have an account already, create one at Sign up for Hypothesis | Hypothesis
Hypothes.is offers browser add on tools that allow you to see and make annotations on any public web page (or PDF available via a URL).
But for these examples we are making it easy by using published open content on sites where Hypothes.is is enabled for you.
Since I mentioned "open pedagogy" above, first we are visit a resource that has a good amount of annotation activity to see. Go to the Open Pedagogy page from the Open Pedagogy Notebook. On this site, Hypothes.is is enabled directly.
You know Hypothes.is is enabled if you see in the top right corner a gray button with a < symbol. Also, sections of the page highlighted in yellow indicate the presence of annotations by other people.
Upon opening the tools via the < button you see the annotation tools and existing notes. If you are not logged in, you can do it here and even create an account if you have not done so already.
We have added an annotation to the first sentence (after taking the screen shot) as a place to practice first writing a reply to an annotation.
And as an example of one small value of this tool is that every annotation you make is available as a unique web address. Open my note, and reply.
https://hyp.is/OfzOIO47EeuQxucKiFW2RQ/openpedagogy.org/open-pedagogy/
Does the presence of other annotations (and a darker color indicating more notes) provide an incentive to explore? What does it suggest? What kinds of notes do you see- opinions? Additional resources? questions? Look as well for other notes worth responding to.
Now practice writing your own annotation. Just select a portion of your text that you would like to attach a note to, and click Annotate from the popup.
(A highlight can be useful too, if you just want to collect key passages).
Let's Annotate Something About OERs
Given the theme of this conference, let's do another practice annotation activity on an early resource that was important in the development of the UNESCO OER Recommendation. Using a specially formulated link, you can visit the Capetown Open Education Declaration with Hypothes.is enabled
The annotation activity here is sparse and appears to be the result of other open education workshop activities like this one.
But we have added a message for conference participants as a note, and some suggestions of what we can add to the declaration as reflections, additional resources, or just commentary from 2021 looking back on it. You can find this prompt
https://hyp.is/XqpXKByzEeyKE9-bpy38_w/www.capetowndeclaration.org/read-the-declaration
What's Next?
This activity is aimed to get conference participants a taste of how web annotation works. If you have not done so already, you can add the capability to your web browser to annotate any public web page or document.
Let us know below your thoughts in the potential of web annotation, examples you know of, or projects you are already involved in that make use of it.
And come to the Friday webinar or review the recording later to learn our plans for web annotation of the OER Recommendation as a means to "bridge" this online conference to the May 2022 Congress in Nantes.
This activity was based on one developed this year for the Summer Pedagogy Open Adventure where you can find more examples and resources related to annotation.