And for reference, here is more checklist style information just emailed to registered delegates.
---

We are excited to see you in Nantes from Monday onwards!
We have an inspiring program planned that challenges the boundaries of just what is possible in the future of Open Education. Keep reading for important information, helpful tips, and how to get the best from OEGlobal 2022.
It's not long until we see you!

What to do now
There are multiple fun ways via the AND Conference to (OEG) Connect those open educators who are In-Nantes with those who are Not-In-Nantes. Take part in the AND Conference interaction spaces. Here are just a few ways to share your journey:
Are you still planning your trip?
When you arrive in Nantes
An exciting 3-Day program
The In-person Conference has a compelling schedule of 99 sessions with 95 speakers in 4 languages. There are 3 exciting keynote speakers who are all exploring elements of open on a grand scale, workshops, social events, interactive opportunities, sharing spaces and so much more.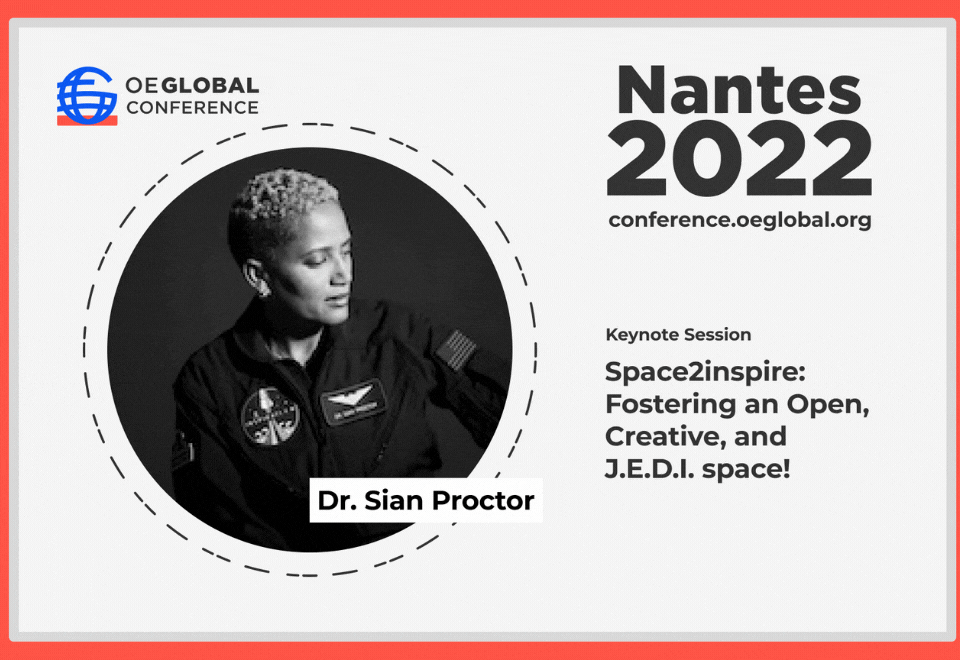 Plan your OEGlobal22 In-Nantes program
You are presenting …
You are attending …
The Monday evening social event
The evening banquet on Monday will take place from 19h00 at Salons Mauduit (8 rue Arsène Leloup in Nantes). To access this or other social events, please Wear your badge, with its event sticker.
At 17h30 a guided walking tour will leave from the OEGlobal 2022 venue for the banquet place The guided tour is roughly 2.6 km / 1.6 miles long). Please follow your guide along the green line to see the most important sights of Nantes! If you wish to take the guided tour, then please be ready after the last conference at 17h30 near the restaurant entrance. There will be 3 guides
waiting for you.
If you wish to walk directly on your own to Salons Mauduit, here are the directions on Google Maps.
Get OEG Connected … the AND Conference
The OEGlobal22 AND Conference (based on the unconference concept) is an enhanced aspect of the In-Nantes Program. It is not intended as a separate element.
The OEGlobal 2022 AND Conference provides participation by all and will be shaped by those who show up and get involve. Read the Ultimate AND Conference Checklist to see how you add to the AND Conference while In-Nantes.
Access the AND Conference on OEG Connect
The AND Conference is designed to bridge the experience for open educators who are In-Nantes and those who are Not-In-Nantes:
Thank you to our
#OEGlobal22

Sponsors