What pets are nearby as you participate in this event from afar? If you are traveling to Nantes, what pets are being left behind at home?
It's time again, like we did in the 2021 online conference for some Open Petagogy sharing.
Here, our cat Maggie is working hard to explain the importance of developing supportive OER policy to Felix.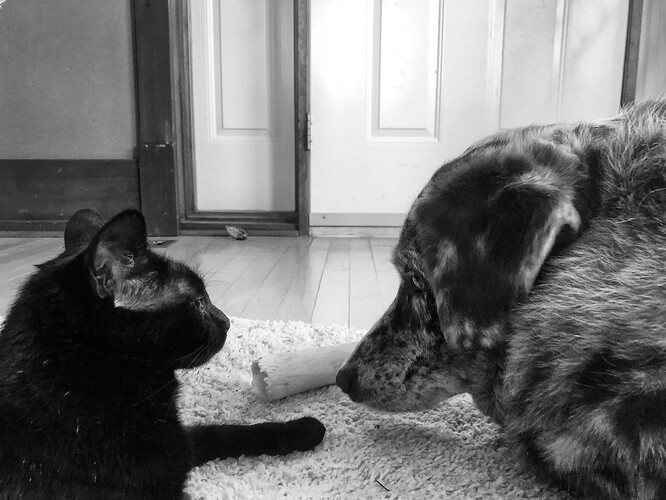 2022/365/29 Let Me Explain One More Time flickr photo by cogdogblog shared into the public domain using Creative Commons Public Domain Dedication (CC0)
And yes, Open Petagogues ought to be displayed with their preferred open license.