Our always popular digital postcard remixer is back, thanks as always to @VisualThinkery for providing us this creative tool.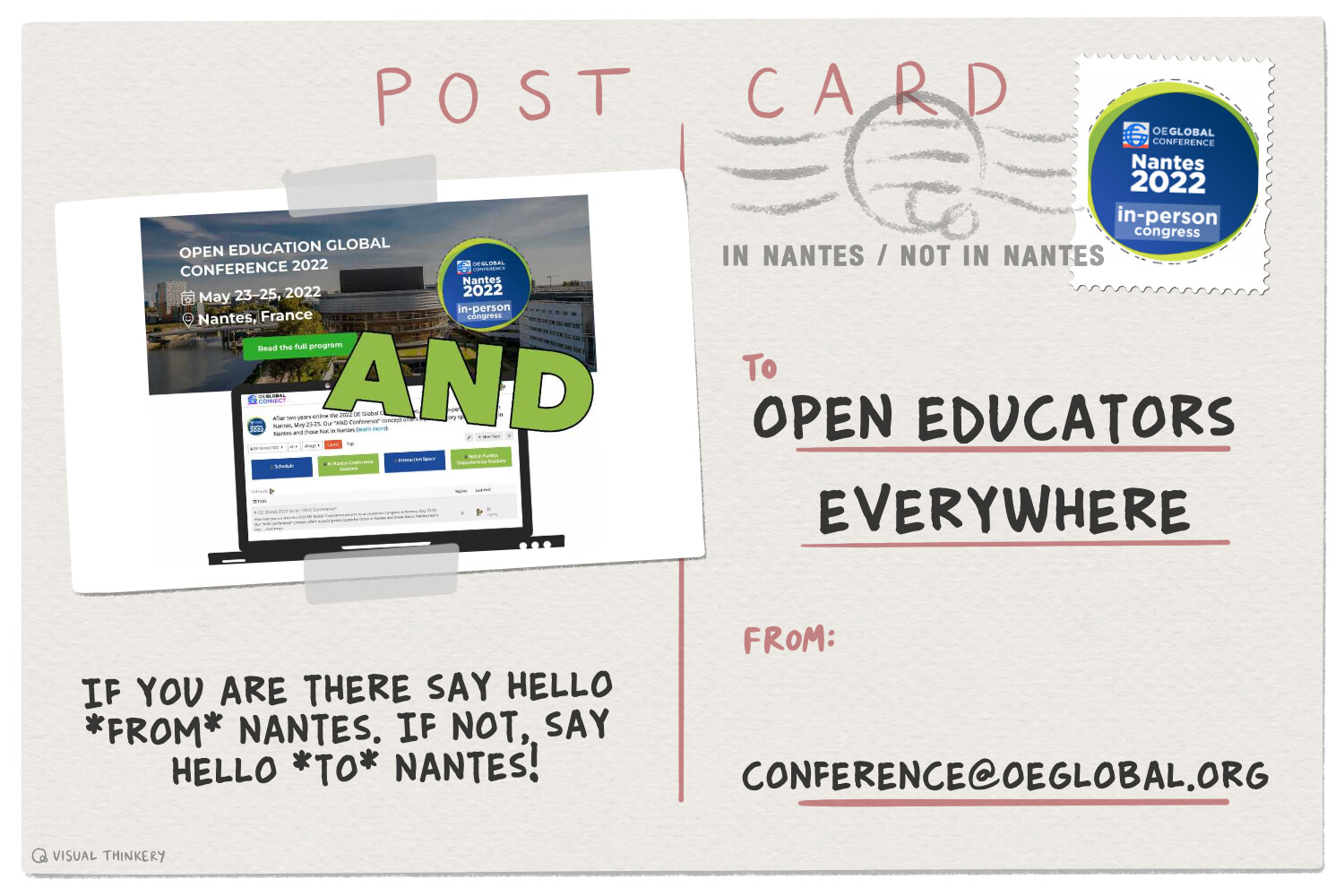 Fitting with the AND conference concept, and subject to the notion of remixing as being in the creator's hand, you can use it to (a) if you are attending the conferences send a digital postcard FROM there, perhaps replacing the image with your own photo; or (b) if you are Not in Nantes, send a card there with an image indicative of your location.
Either way (or some other way) change as much of the card content as the tool allows, publish, download and share back here.