The OER Dynamic Coalition which supports the implementation of the UNESCO OER Recommendation has shared recordings of their webinars focusing on the action area.
OER Recommendation Action Area 1: How to OER/ Capacity Building (May 2021)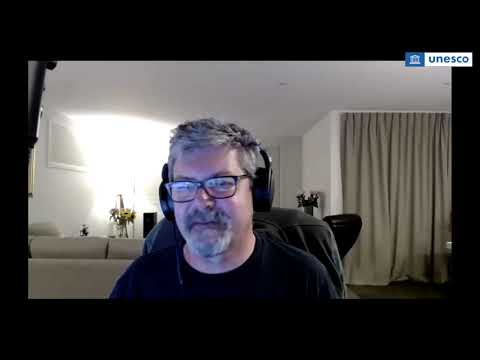 Four different capacity building initiatives in three different continents were presented with best practices. The discussion covered questions on: how to find and use courses on 'how to OER' easily, quickly, efficiently, how to support collaboration on the further development and use of courses on 'how to OER' and how the gaps in the content and particularly language and region can be filled. The outcome of this session was to identify concrete ideas to support the capacity building of stakeholders to create, access, re-use, adapt and redistribute OER, in particular in the area of access capacity building courses on 'how to OER'.
Wayne Mackintosh, UNESCO Chair in OER, Director of the OER Foundation,
Daniel Burgos, UNESCO Chair on eLearning UNIR,
May Ahmed Shamandi, Director RCICT, Bahrain,
Jacques Dang, Université Virtuelle Numérique
OER Recommendation Action Area 2: OER Policy (June 2021)
A global study and experiences from Africa, Asia and Europe revealed the rich tapestry of OER policy development. The Webinar highlighted success factors of policy approaches adopted by different institutions and governments.

Dr Fong Soon Fook Professor in Multimedia Education and Director of the Centre for e-Learning at Universiti Malaysia Sabah,
Michel Kenmoe Regional Adviser CI UNESCO Dakar,
Catherine Cronin Strategic Education Developer at the National Forum for the Enhancement of Teaching and Learning in Higher Education Ireland,
Javiera Atenas Senior Lecturer at the University of Suffolk
OER Recommendation Action Area 4: OER sustainability (July 2021)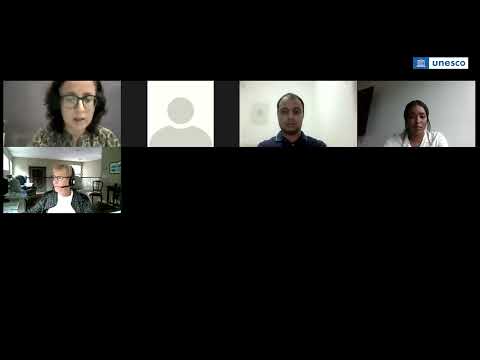 Experts from all over the world shared crucial information and wide-ranging good practices regarding the sustainability of OER models. The various interventions focused on the funding and business models of OER; innovative and inspiring practices that are driving the evolution of sustainable OER; creation and catalyzing of models that would ensure that OER access is not shifted to individual educators and students.

Tel Amiel, Professor at the School of Education at the University of Brasilia, UNESCO Chair of Open Education, (VC Sustainability)
Ahmed Tlilli Co-Director of the OER Lab, Smart Learning Institute of Beijing Normal University
Tilly Jensen, Assistant Professor, Accounting and Digital Learning Technologies Athabasca University
Action Area 3 Encouraging quality, inclusive and accessible OER (January 2022)
Register for the next in this series of webinars scheduled 2022-01-24T14:00:00Z → 2022-01-24T15:00:00Z (listed in your local time)
This webinar is intended share knowledge on the OER Recommendation Action Area 3: encouraging effective, inclusive and equitable access to quality OER.

It will aim to highlight innovative and inspiring initiatives and practices at institutional or national level that can be further adopted by Member States.

The webinar will address the following questions:

How can accessibility be achieved to provide quality OER for disadvantaged learners, persons with different capacities including Persons with Disabilities and thus facilitate ODL?
How can collective efforts developing OER appropriate, local, in indigenous languages and multilingualism can contribute to the achievement of inclusive and accessible education for all specially in the opening decade of indigenous languages (IDIL) ((2022-2032)?
What solutions to the connectivity challenges to ensure equitable access to OER in some parts of the world in the age of digitalisation?
We invite you to annotate this part of the OER Recommendation during the webinar.
Archive of OEGlobal 2021 Webinar
We have now a recording from this session