Hello non-travellers to OEGlobal but want to be there, in anyway possible. So many discussions to catch up to, but we have learned to look for alternative ways to deliver!! Let's see if this one sparks something to share.
Without a doubt Artificial Intelligence (AI) is one of the most important trends in ICT development, extending its influence and effect in many aspects of our lives. AI also promises to impact Education and there's growing concern about its real potential as well as many threats that AI tools and methods that come about.
Although AI's spread, it doesn't seem to be much attention nor interest from the Open Education community, would you agree? is there a gap between Open Education and AI?
Looking into UNESCO recommendations for both issues, in the Recommendation of Ethics in AI recently approved (2021), there's no reference to open. While the OER Recommendation (2019) does mention AI as an emergent "frontier technology for automatic OER processing and translation of languages".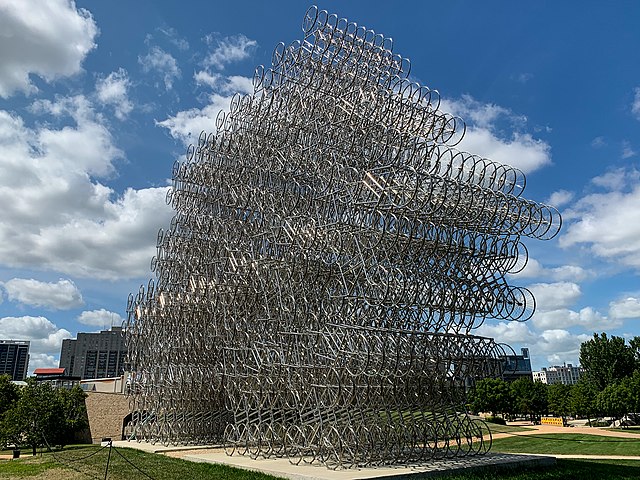 Ai Weiwei sculpture in Winnipeg photo by Fil.Al shared under a Creative Commons Attribution 2.0 Generic

Your Host: Werner Westermann @wernerio


Affiliation: Library of National Congress of Chile


Format: Ongoing discussion


OER Recommendation Action Area(s): Building Capacity * Developing Supportive Policy * Inclusive and Equitable OER
How to Participate
So lets start a conversation AI/Open Education in both directions:
How AI can or will impact Open Education?
What other links or potential is there between Open Pedagogies or OE Practices and AI?
Are there connections between Deep Learning or Machine Learning and student-centered learning?
How can predictive models and practices promote informal and lifelong learning?
Can AI contribute to the cost-efficiency promise of Open Education?
How can Open Education contribute to an ethical-trustworthy AI?
Is there or why this indifference or disconnection between AI and Open Education?
Can or should algorithms in education be open?
There's a lot of hype around AI and its use for Personalized or Adaptive Learning, can openness add value?
Can Open Data bridge the gap between AI in Education and Open Education?
Are there more questions?

, please don't hesitate to contribute