Dr. Sian Proctor will engage in a thought-provoking and inspiring discussion on how we are currently writing the narrative of human spaceflight and how that has implications for the future of education.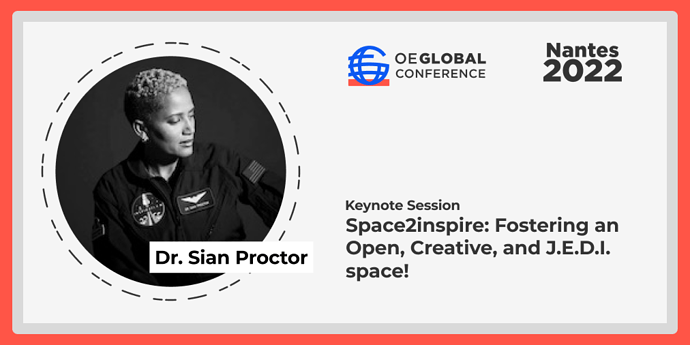 You can watch the YouTube version of the Dr Sian Proctor's speech below: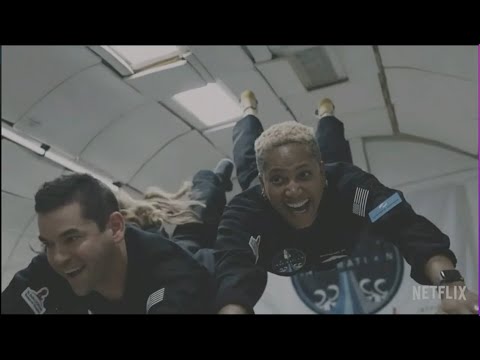 In this motivating keynote, she breaks down how Open Educational Resources and the evolving Web3 space are rapidly transforming the way we learn, live, work, and play as we extend humanity to the Moon, Mars, and beyond. We will look at how Web3 is creating communities, distributing knowledge, spearheading policy, and incentivizing creativity. Together, we will dive into redefining ownership on the blockchain and the implications for creating a just, equitable, diverse, and inclusive space (a J.E.D.I. space) both on Earth and within the Metaverse.
About Dr Sian Proctor
Dr. Sian Proctor is a geoscientist, explorer, space artist, and astronaut. She was the mission pilot for the SpaceX Inspiration4 all-civilian orbital mission. She is the first black female to pilot a spacecraft and the first black commercial astronaut. She is also one of The Explorer's Club 50: Fifty People Changing the World. Her motto is called Space2inspire where she encourages people to use their unique, one-of-a-kind strengths, and passion to inspire those within their reach and beyond. She believes that we need to actively strive for a J.E.D.I. space: a just, equitable, diverse, and inclusive space as we advance human spaceflight.
She uses her afrofuturism space art to encourage conversations about women of color in the space industry. She believes that when we solve for space, we also solve issues on Earth, and she promotes the adoption of space technology to issues such as food waste and climate change.
Dr. Proctor spent 21 years as a professor teaching geology, sustainability, and planetary science at South Mountain Community College, in Phoenix, Arizona. She is currently the director of the Global Futures Institute for the Maricopa Community College District.

 http://www.drsianproctor.com/


https://twitter.com/DrSianProctor


https://www.youtube.com/c/DrSianProctor


https://www.facebook.com/Dr.Sian.Proctor


https://www.linkedin.com/in/sianproctor/
Participate
If you are inspired (and we think you will be), please post questions or comments below. Dr Proctor has been here in OEG Connect before @SianProctor so she will see replies especially if you @ mention her.
What are your thoughts about web3, the metaverse, J.E.D.I. and what it means for open education? Or just ask about her experience of seeing earth from space.